Slick at 10 weeks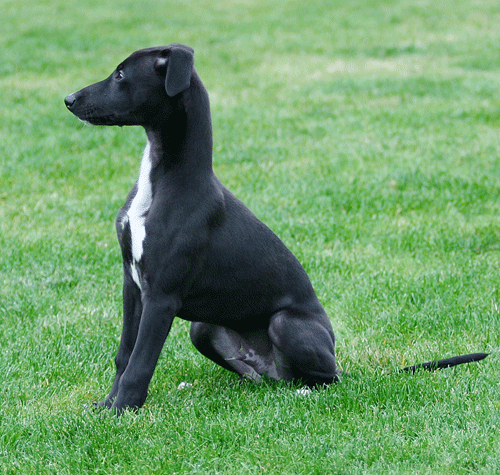 Jet at 10 weeks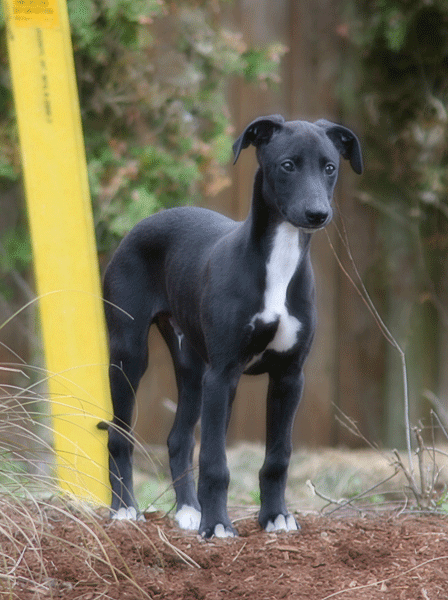 Jet at 9 weeks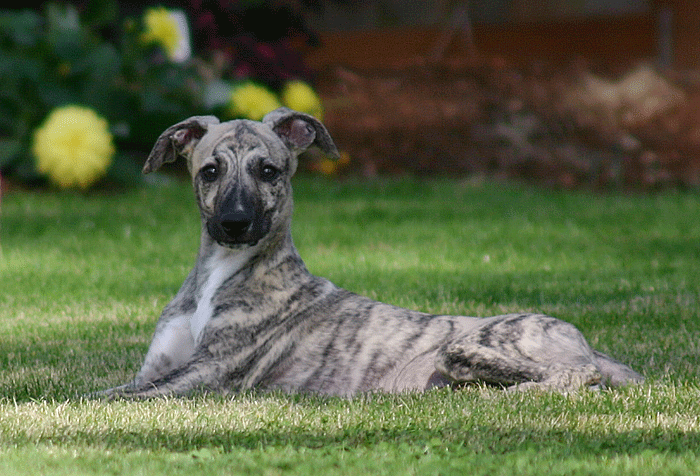 Illya as pup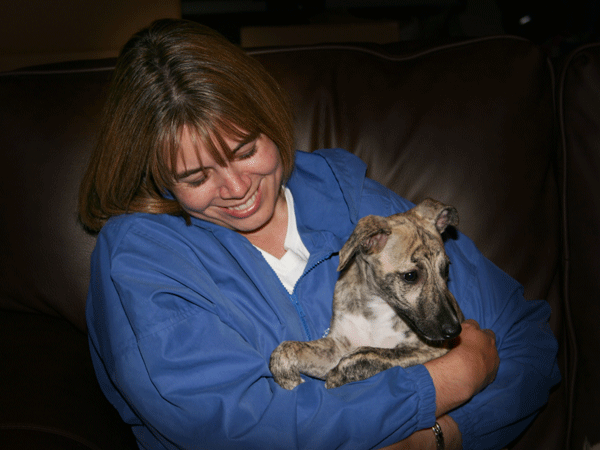 Illya with new mom Erika Houle
Grey (Nouveau's Earl Grey) with new family Anna and Ksenia at their first fun match, where Anna and Grey took second place in whippets.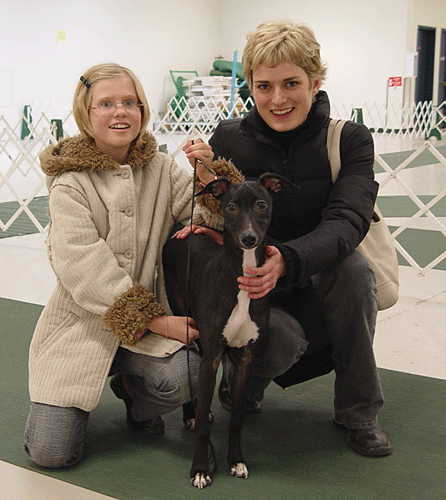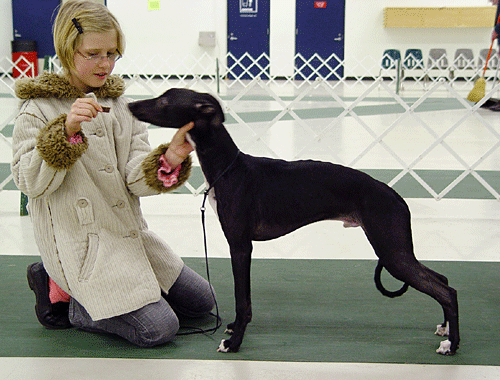 A few more test shots...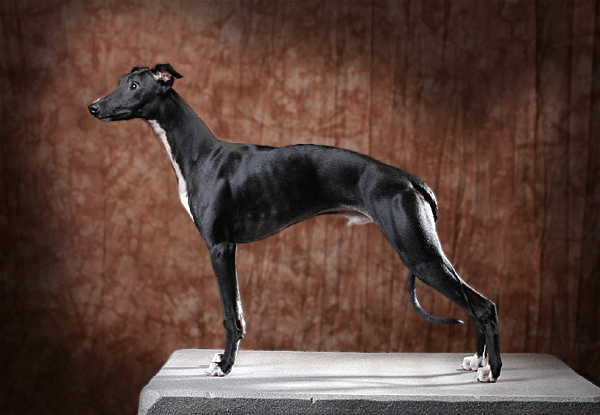 Slick at 6 months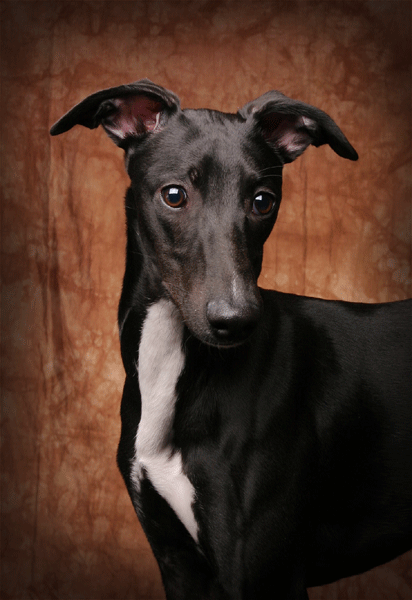 Jet at 6 months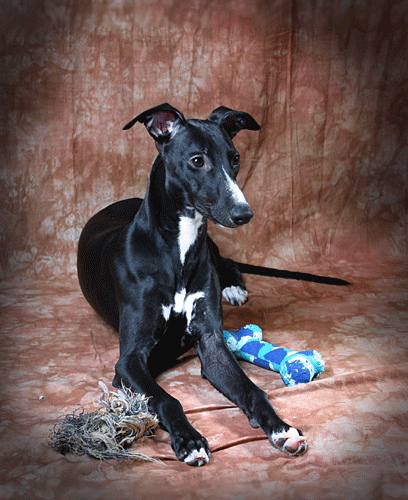 Pink, 6 months
Pink, 6 months
Two more of Slick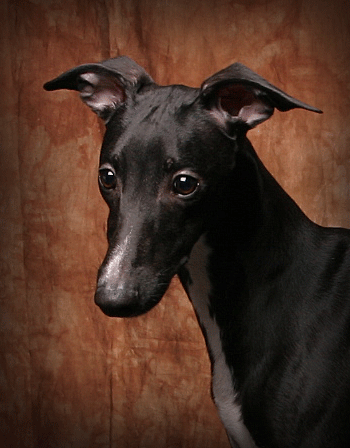 Below are a few more shots of Slick goofing around while I test out the lighting. These were not meant to be end all pictures, but rather were test shots trying to get the lighting right. Black seems to be a bit hard to bounce light off of! While some people do prefer a more condensed "stack", I tend to prefer a dog that will naturally stretch itself out as opposed to drawing its feet up under it. Personal preference I suppose. Here is a more moderate stack, and then again some more where Slick seems to like to stretch himself out luxuriously.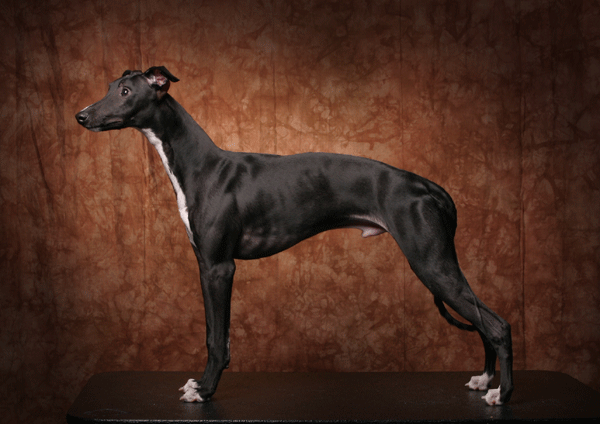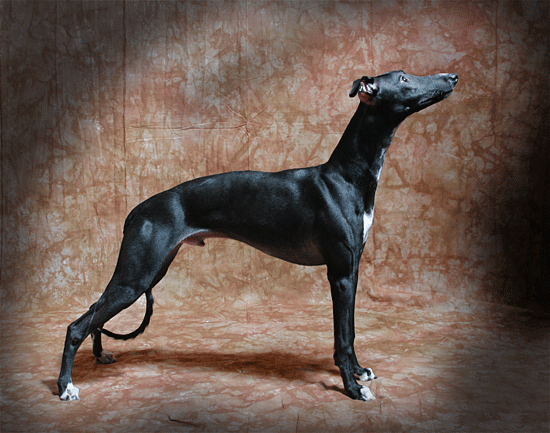 Below are a few shots of Crosby (Oberon Crosby) who I fell in love with the first time I saw him. I am eternally indebted to Julie Alplanalp for allowing Crosby to sire our litter. He's a beautiful example of a whippet, from a richly endowed lineage and we are fortunate to be among the recipients of his genes.
(First three photos courtesy of Julie)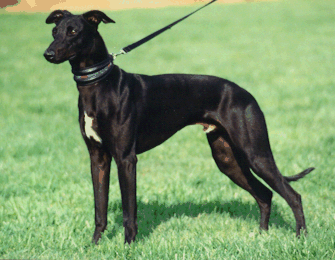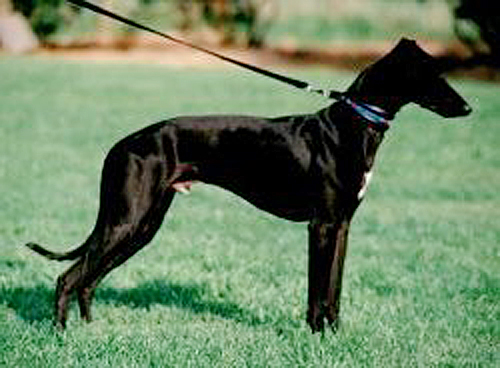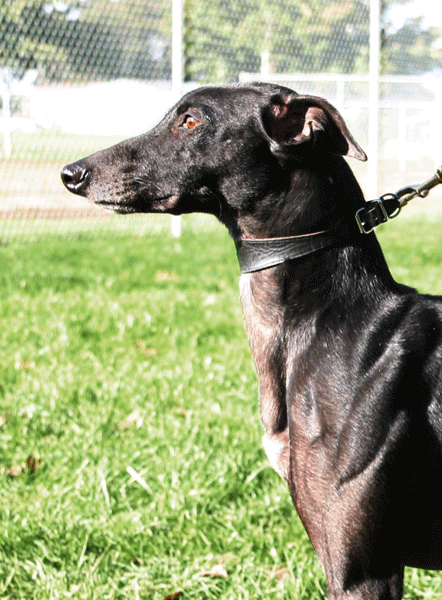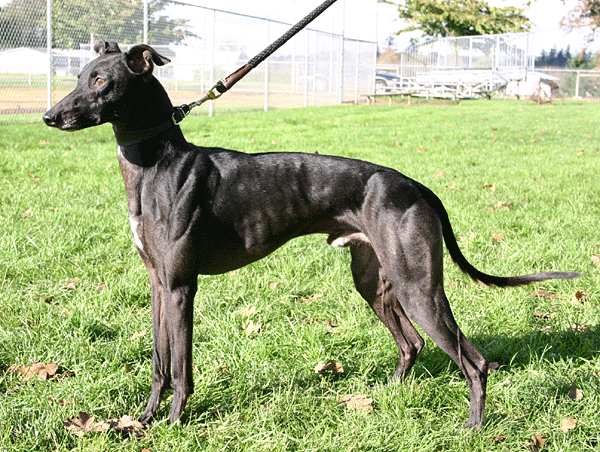 Crosby's sire Tux (Ringdove Black Tuxedo) below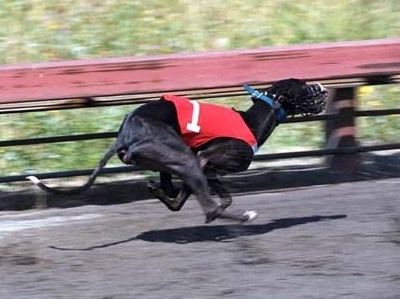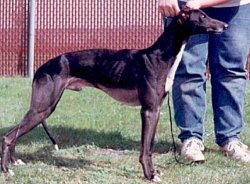 And now, as an older, graying father, grandfather and great-grandfather, Tux is still a sharp, beautiful guy. We all should age so beautifully!
Bayberry's Just Jack
Jack is an inspirational dog, and another one of those that dropped our jaws when we first met him. A true multi-purpose whippet, competing successfully in conformation, race and coursing, not just participating but excelling in all disciplines.
(15 week puppy photo courtesy of Julie)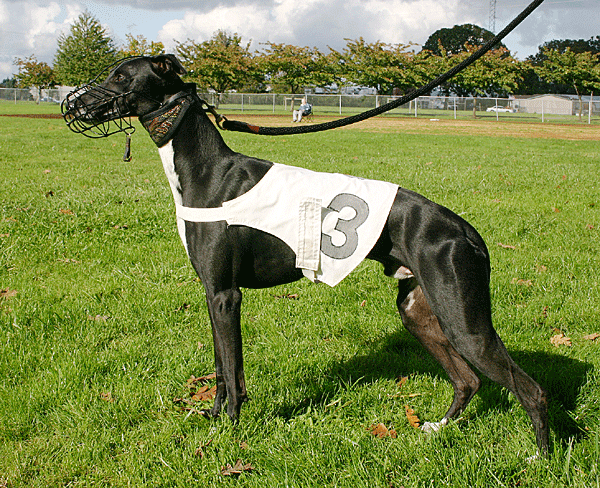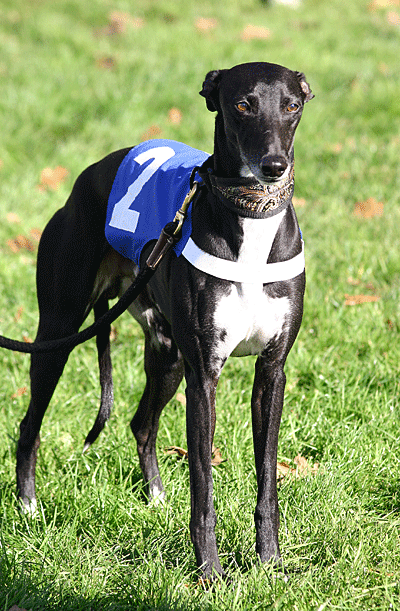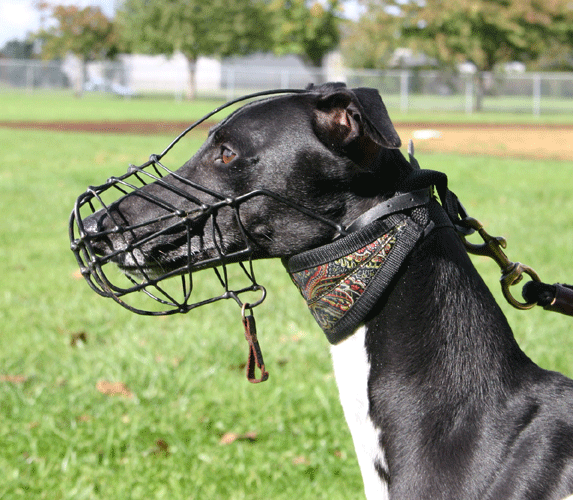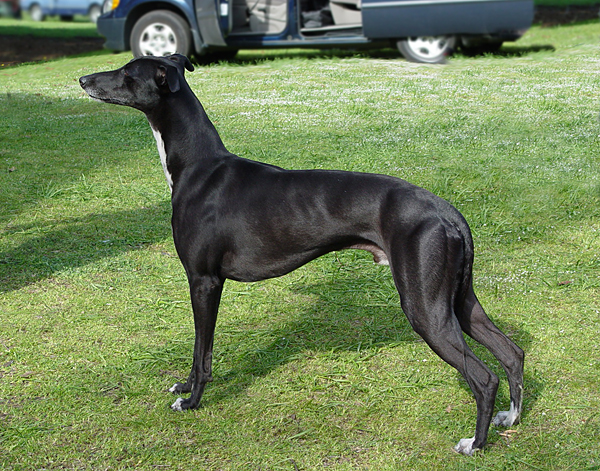 Windyglen's K of Fairyfort
Crosby's dam
(photo courtesy Tony Lewis)
Sampson & Darwin (hidden)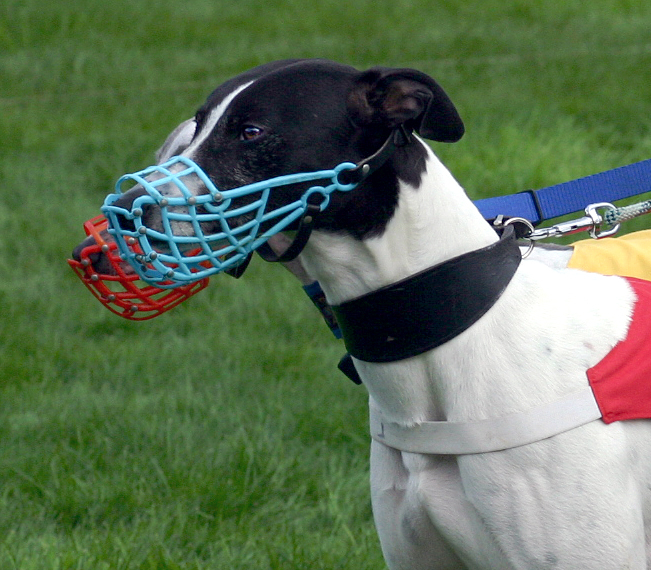 India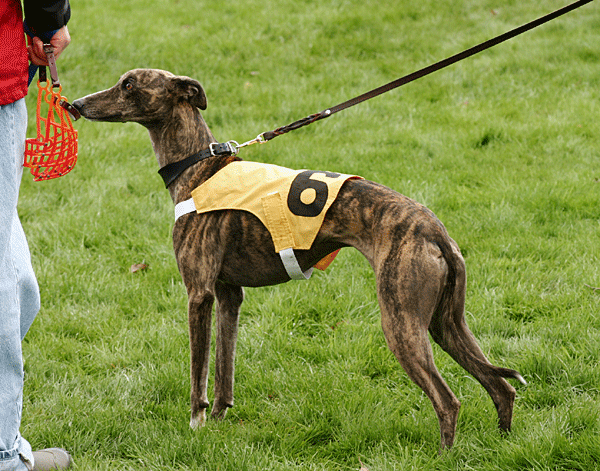 I can't count the times I hear people say that they prefer a male to be large and masculine. Can't say that I have seen a dog more fitting that description than Buff, Tony Lewis's Lyth Buffalo Soldier. This guy is one mean machine and fully deserves the name of "Buff". Awesome dog!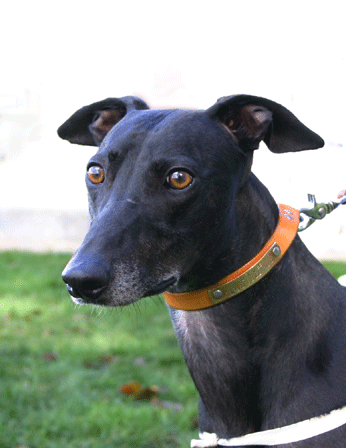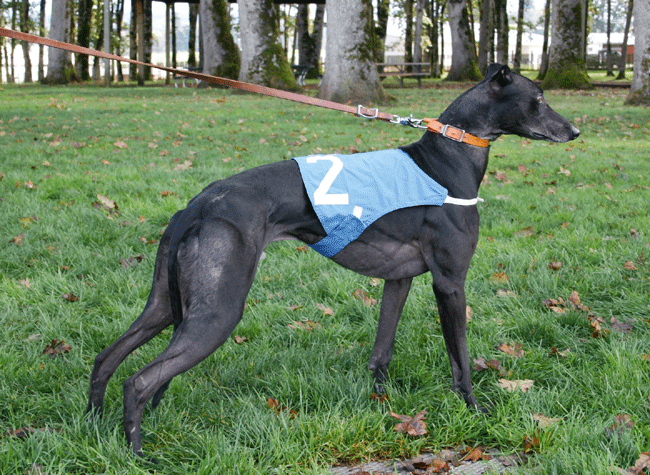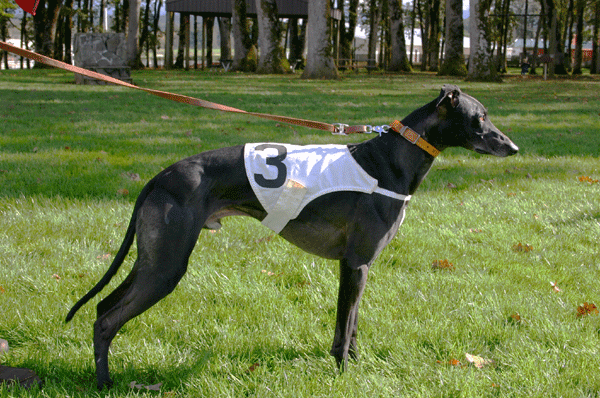 Now for some race action!